House of Architects, mysterious milliners...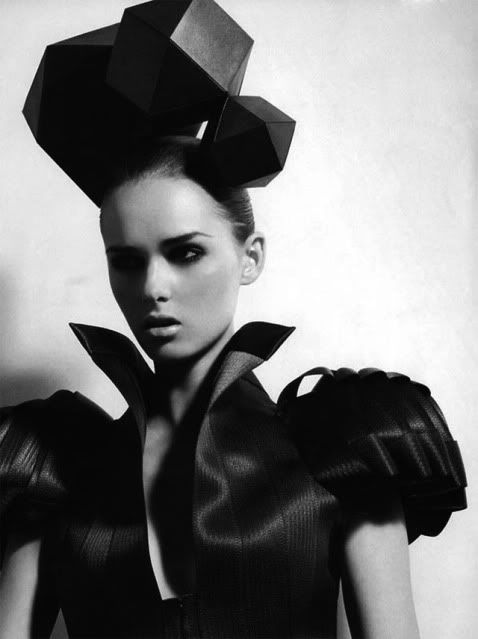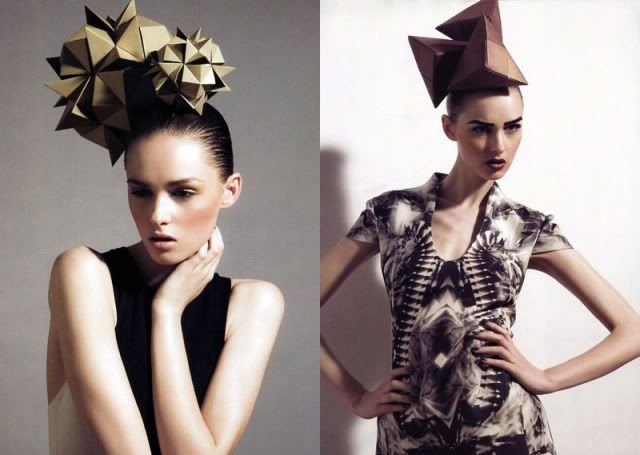 Quite honestly, their name is pretty much the only solid information I have about House of Architects...
I remember seeing this collection last summer on
Coute Que Coute
(which is where the images are from) and decided to revisit them to see if any more information had surfaced on them but alas no. Their
website
is still 'coming soon', but I think 'soon' has already passed it it's been nearly a year!
Even though I know pretty much nothing about them, it doesn't stop me loving them. They are not just hats, they are pieces of art. During my rather epic googling session trying to scrape together some information on Hosue of Architects, I've seen quite a lot of accusations flying about, mainly claiming that they are completely ripped off
Tomoko Fuse
, who dos some rather amazing origami.
Frankly, they remind me of
Fred Butler
if she decided to have a go at eveningwear... If anyone does know anything about them, please let me know!
There's shoes and accessories up in the
tweet Ebay shop
and I will be selling my vintage wares this weekend in Manchester if anyone's around and would like to come say hi!