Birds and mushrooms
The weather is so boring today.
I just made a new necklace for my favourite customer Erika :]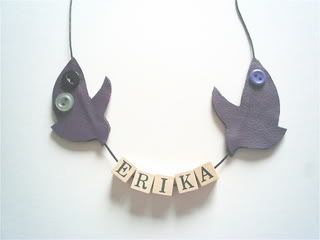 I hope she likes it!
I also started a new project today! I'm a waitress in a local restaurant and the owner wanted some quirky paintings for the stairwell so she asked if i could do it, i've already done 3 and i'm starting another one today!
I've taken some photos and i think the painting will be from this one...